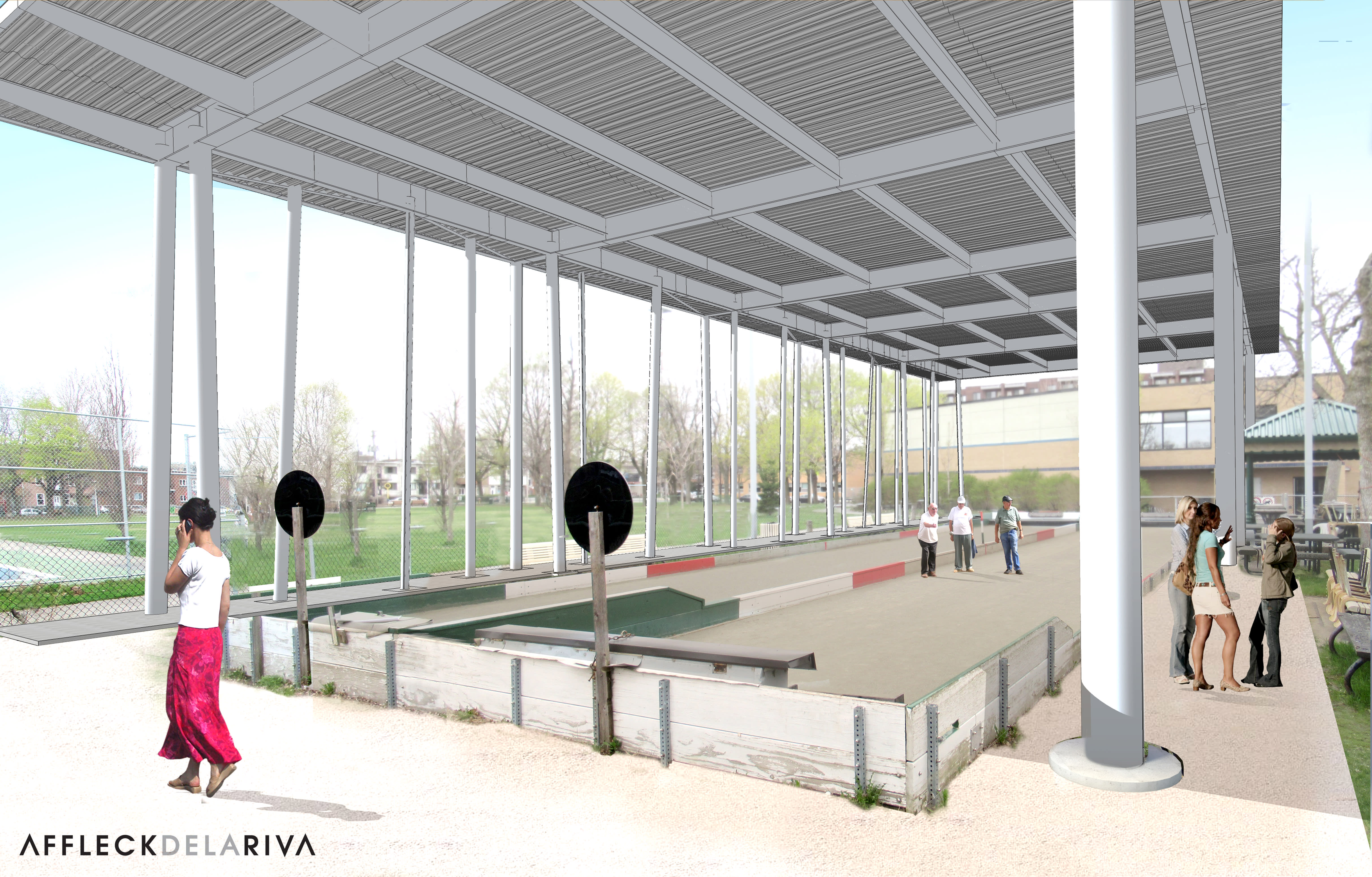 Outdoor sports facilities program: Investments in Parc Martin-Luther-King and Parc Coffee
The budget granted to the borough by the Ville de Montréal as part of the Programme des installations sportives extérieures (PISE) will change the landscape in two borough parks.
$1.5M will be invested in Parc Martin-Luther-King in Côte-des-Neiges to upgrade facilities, while Parc Coffee in Notre-Dame-de-Grâce will receive an investment of $160,000 for the construction of a new basketball court.
Parc Nelson-Mandela: Greener and well-lit
Next summer, $325,000 will be devoted to the improvement of Parc Nelson-Mandela. Greenery will be added to the area around the baseball field to reduce heat island effects, pathways will be repaired and new lighting will be installed.
Bocce ball court at Parc Georges-Saint-Pierre
In spring 2020, work will begin to add a roof to the very popular bocce ball court at Parc Georges-Saint-Pierre. It will allow players to enjoy the game regardless of the weather. The $515,000 investment will also be used to improve the facility's lighting so that it can be used after sunset.