Grand Prix du livre de Montréal: 2022 edition
Last updated November 4, 2022
Reading time: 3 min
Discover the winning book, the finalist books and other titles from the Jury's Selection of this year's Grand Prix du livre de Montréal.
Get inspired by the books that stood out in the minds of jury members. These books are available at your local library or in digital format. Act now to reserve your copy.
The winning title
The Good Arabs, by Eli Tareq El Bechelany-Lynch, Metonymy Press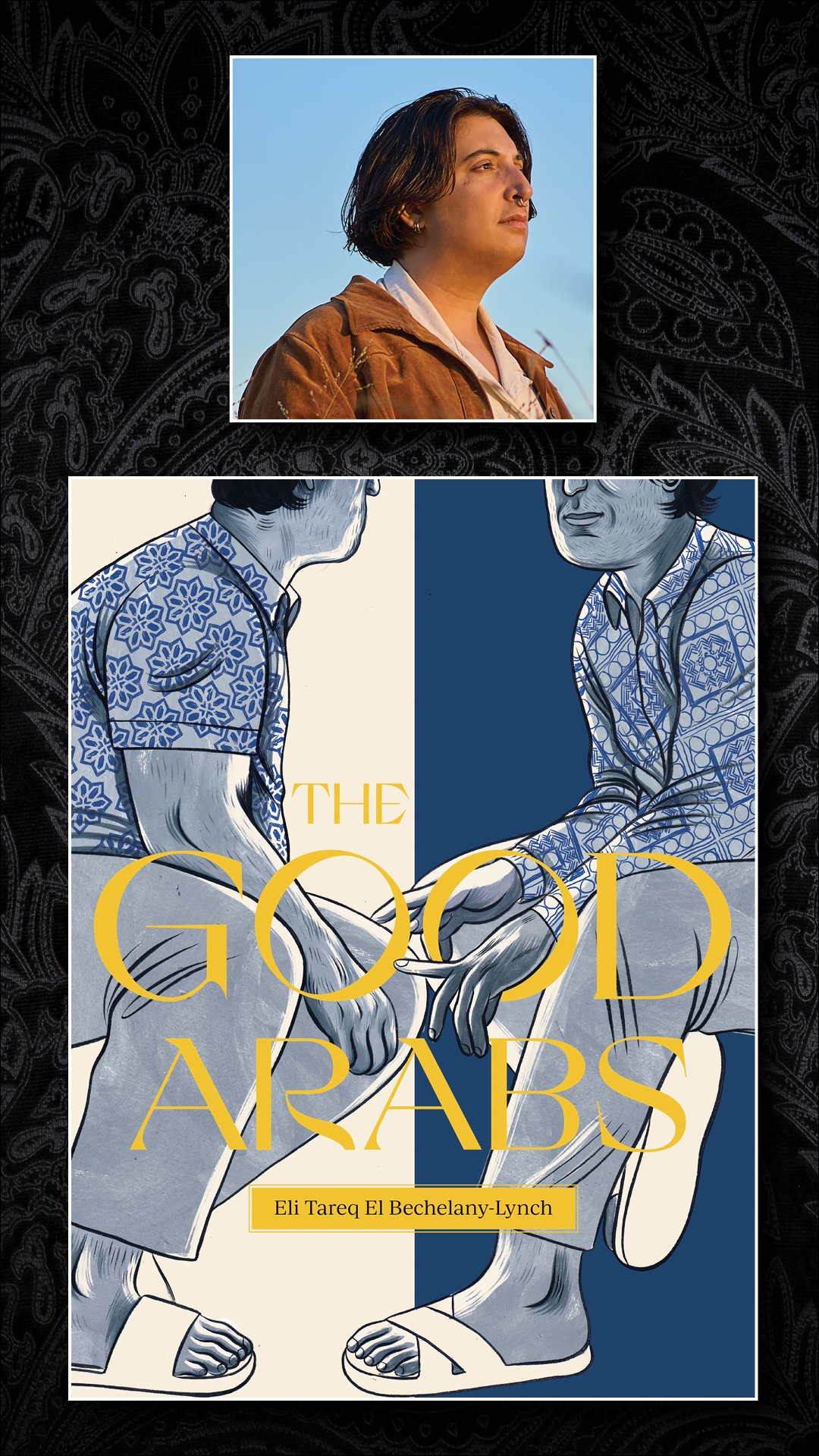 Jury comments
"This unsettling book presents an unsparing autopsy of arbitrary mental constructions and how they operate. In this profoundly human book, the author explores a multitude of themes, including that of real and 'chosen' families, exclusion, politics, and issues of gender and queer existence. The central metaphor – the garbage of Beirut to signify trauma – lends structure to this hybrid book."
Photo credit: Surah Field-Green
The finalists
The jury retained the following books:
Sept proses sur la poésie, by Daniel Canty, Estuaire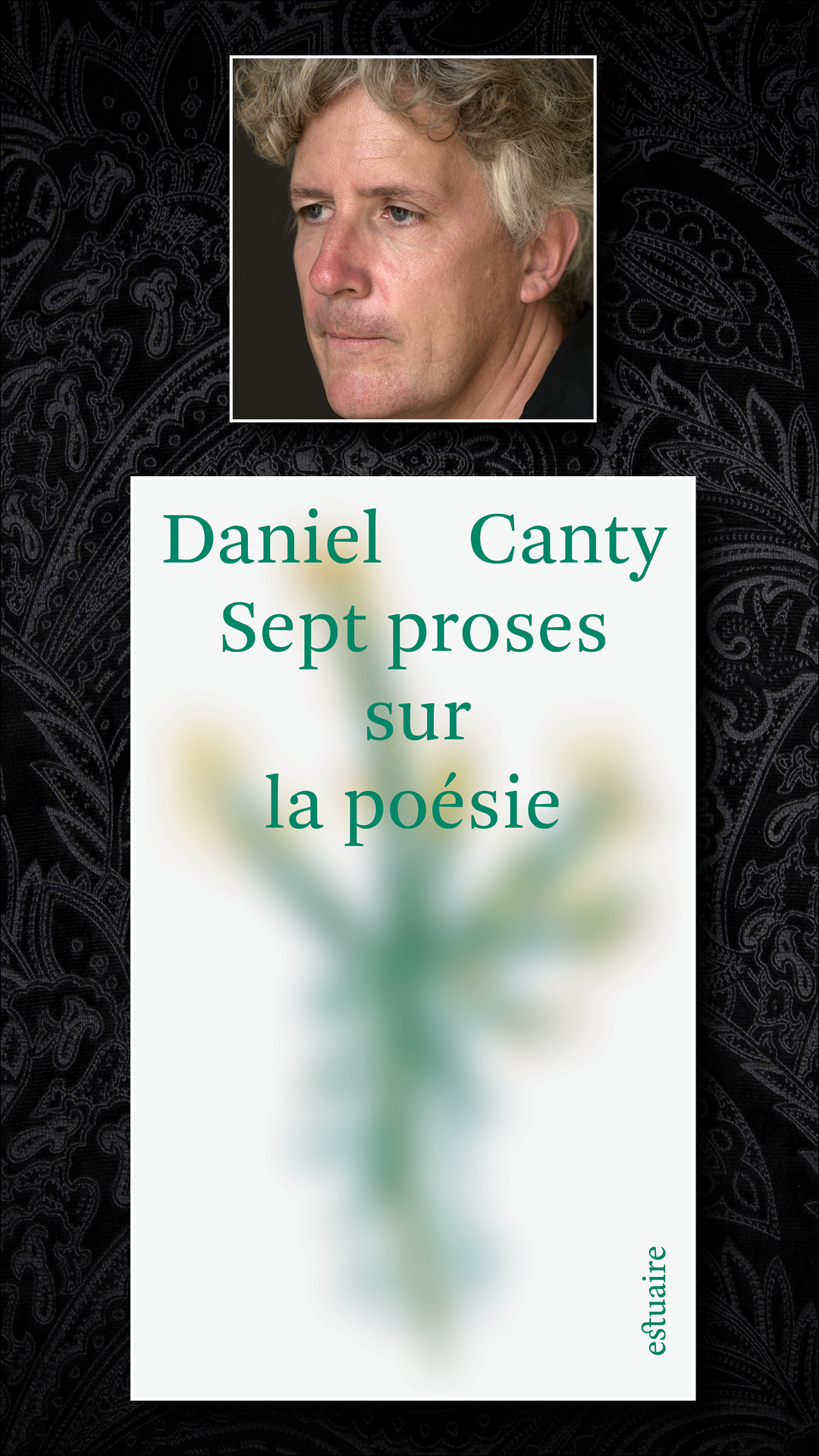 Jury comments
"This unclassifiable book, magnificently written, fosters a dialogue between different traditions, in an approach that's both comparative and intertextual. Between essay and autobiography, the author pays tribute to poetry and to his own thought process by delving into various works where each voice participates in a powerful polyphonic ensemble. "Sept proses sur la poésie" also gives expression to a learned knowledge that challenges our assumptions concerning the power of literature."

Reserve
Photo credit: Benoit Aquin
Mille secrets mille dangers, by Alain Farah, Le Quartanier Éditeur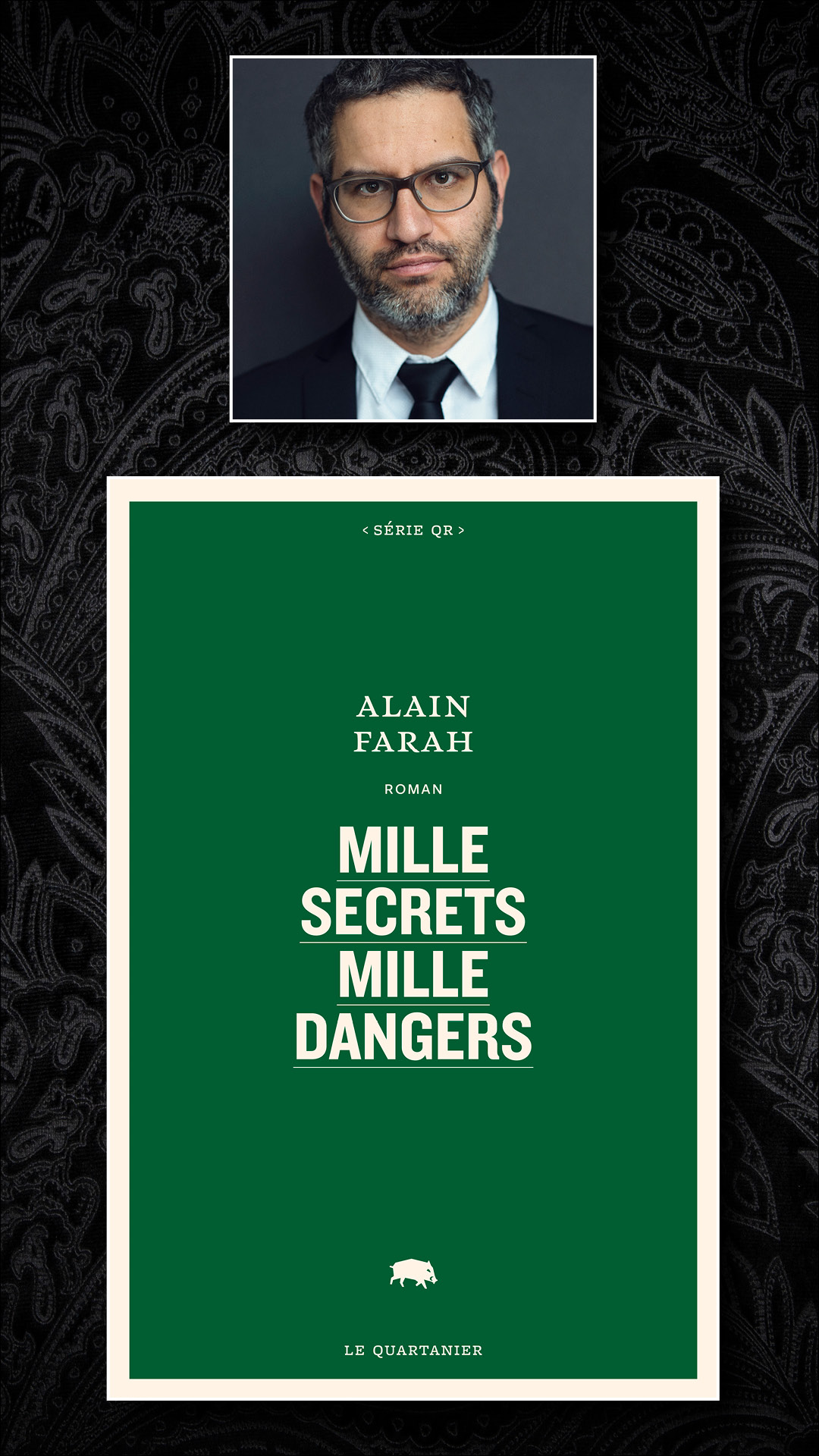 Jury comments
"A warm contemporary portrait of the Côte-des-Neiges and Notre-Dame-de-Grâce neighbourhoods and the Lebanese-Syrian community into which the author-narrator inserts himself. In this first-person narrative, the author explores fundamental issues of religion, racism and family conflict. Skillful reminiscences lend the characters a multidimensional aspect. Everything plays out on a day of marriage, the setting for this sensitive novel that pushes forward at a breakneck pace."
Reserve button
Photo credit: Justine Latour
When We Lost Our Heads, by Heather O'Neill, HarperCollins Canada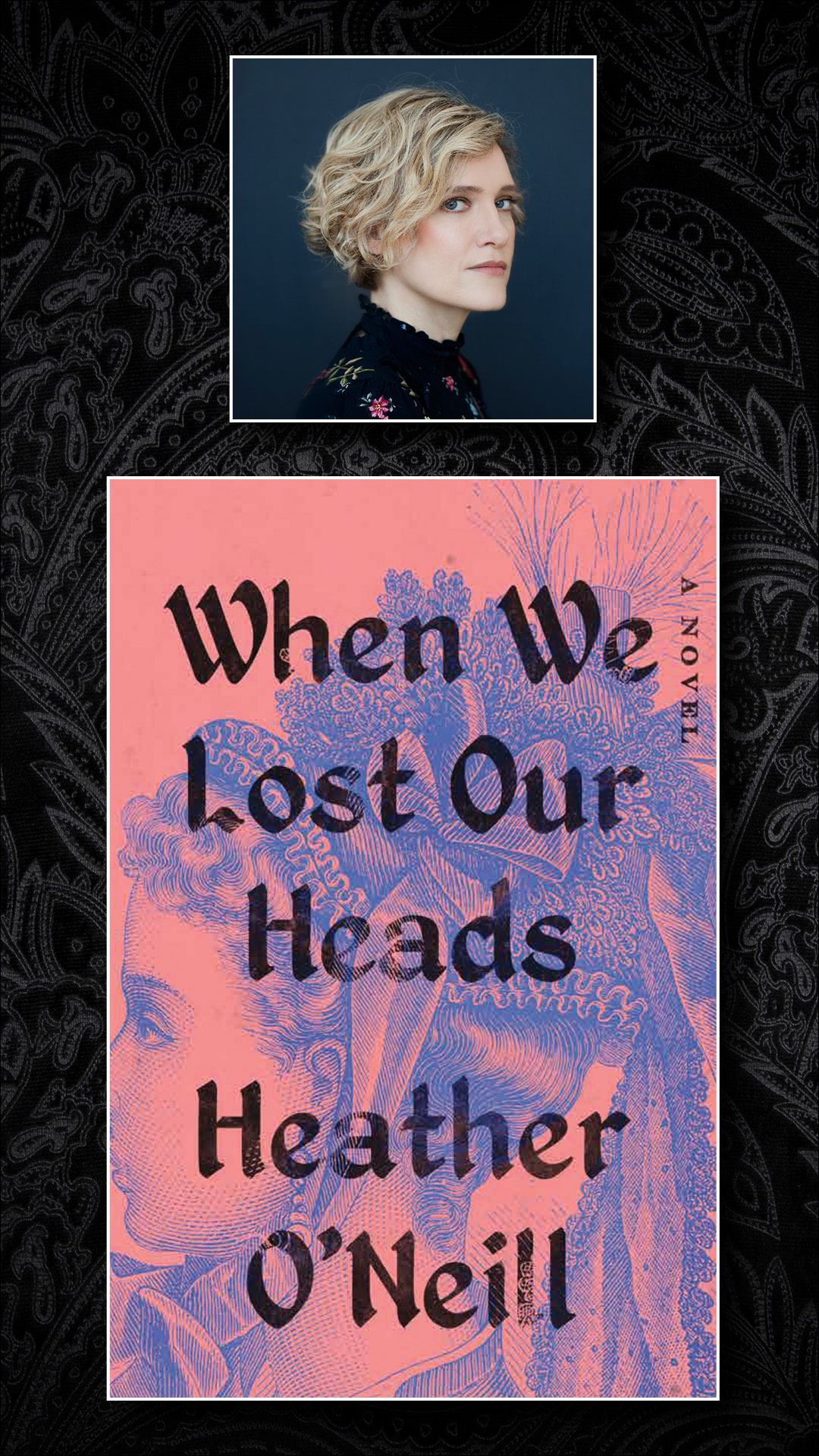 Jury comments

" The author revisits the historical novel with this story set in Montréal's Golden Square Mile during the 19th century. Against a background of banality- and convention-defying feminism, and steeped in an atmosphere of magical realism, this epic work, through its queer/lesbian characters, explores a joyful world in which the characters' given names echo those of well-known literary and historical figures."
Photo credit: Julie Artacho
Morel, by Maxime Raymond Bock, Le Cheval d'août éditeur
Jury comments
"In this novel about everyday life, the author gives voice to those who do not have one and to the workers who built Montréal, skillfully pairing different language registers. The protagonist participates in this social, family and historical fresco, and evolves through the different periods that marked the city's history and the man's existence. The circular narrative does its part to make Morel a demanding work."
Photo credit: Justine Latour
Jury Selection
In addition to the finalists, the following 5 titles are part of the Jury's Selection.
Dream of No One but Myself, by David Bradford, Brick Books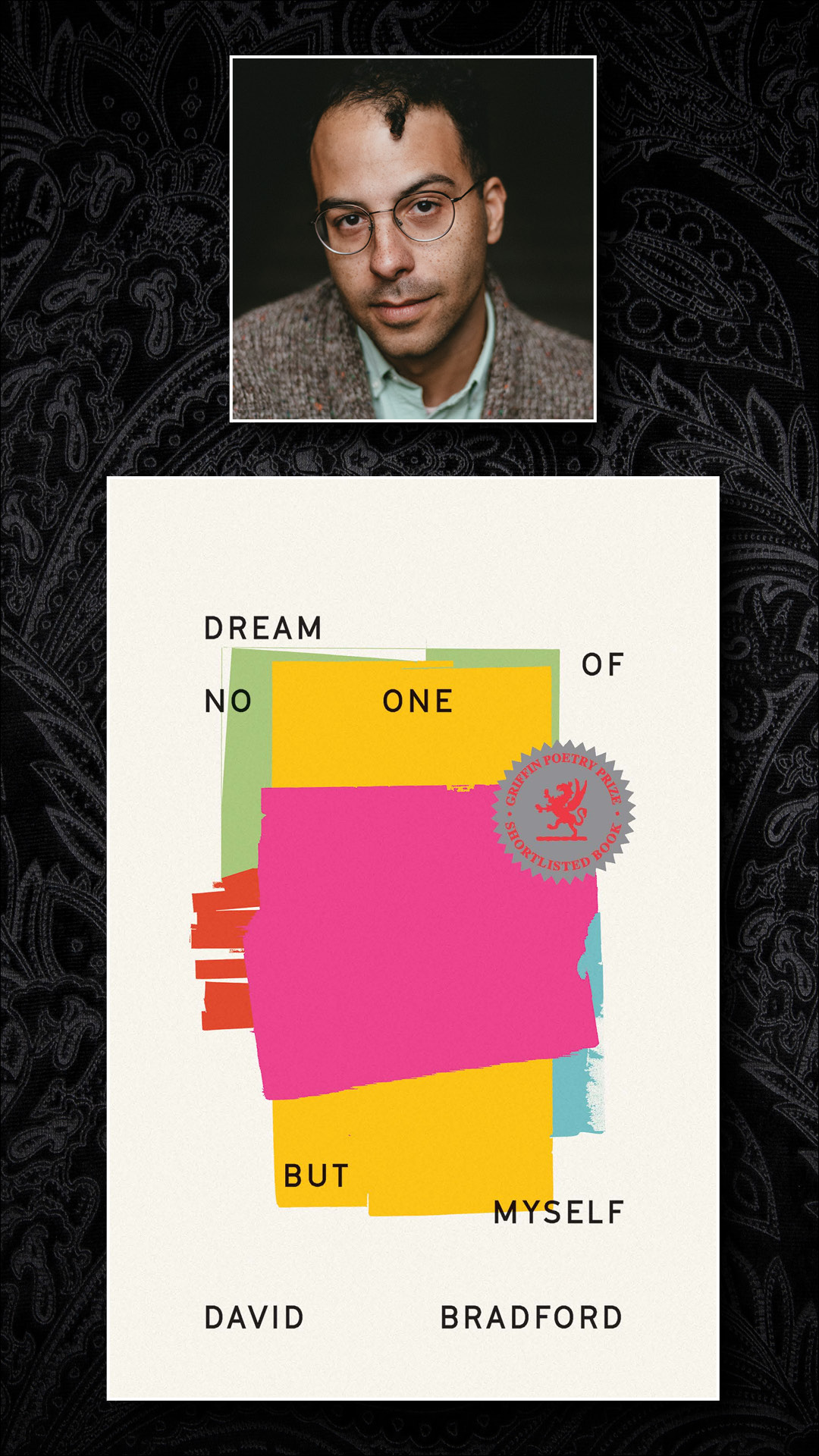 Jury comments
"In this experimental collection, the structure of language is constantly called into question. The project of deconstructing and reconstructing memory reveals intergenerational traumas, the heritage of parents, and the desire to break the cycle of violence. Poems, fragments of collages and photos colour the author's existence. A formal work of exceptional quality."

Reserve
Dis merci, by Camille Paré-Poirier, Éditions de Ta Mère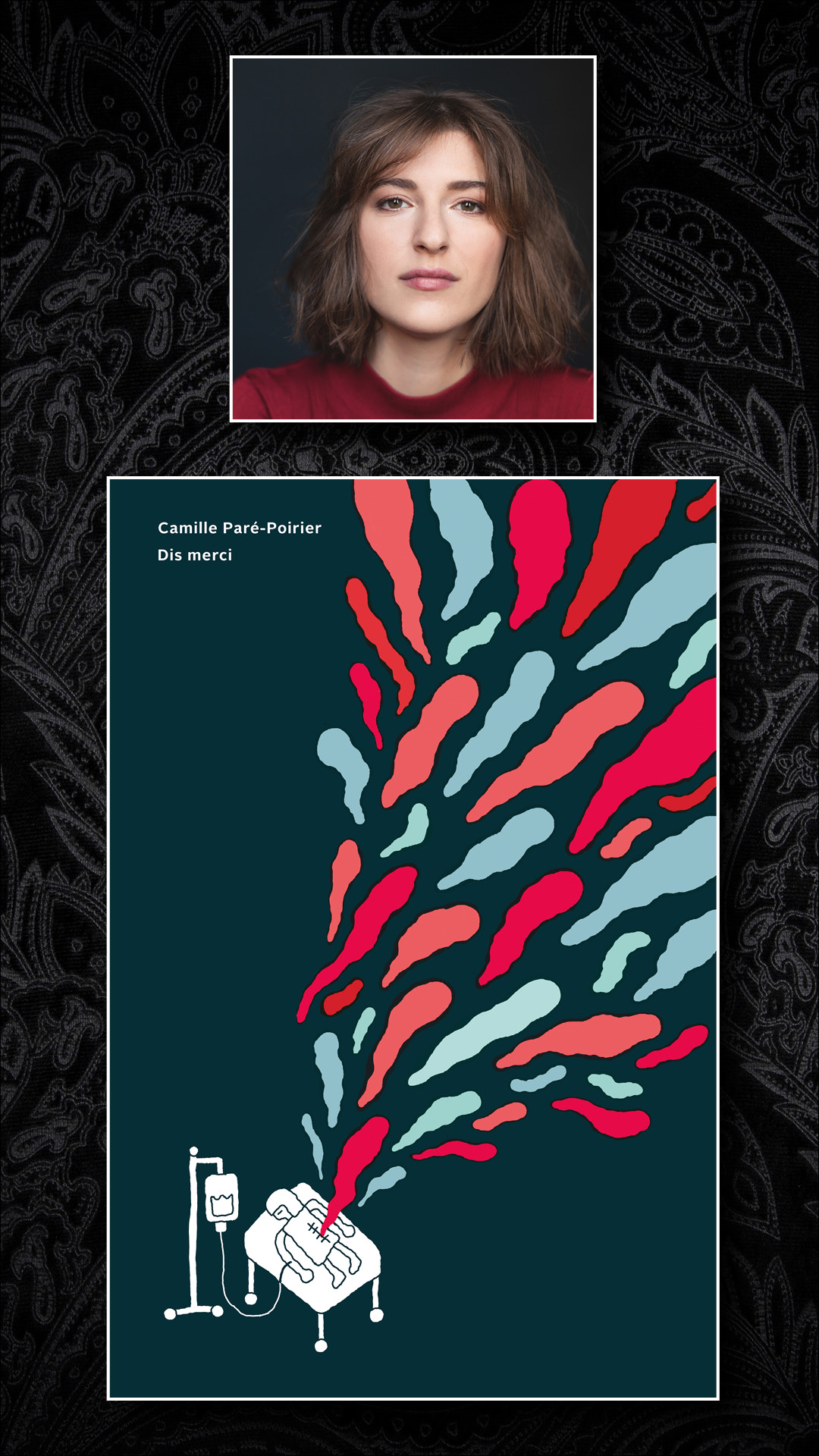 Jury comments
"The author's narrative poetry wades into the dark waters of disease and resilience. Her raw and direct writing, bearing the hallmarks of spoken word, recounts the tale of a child with a spinal cord tumour. Where once she found solace under the watchful eye of her parents, today she uses writing to heal her wounds. A collection about kinship, humility and courage that never gives in to victimization."

Reserve
Photo credit: Éva-Maude TC
Jolicoeur, by Joëlle Péloquin, Éditions Tête première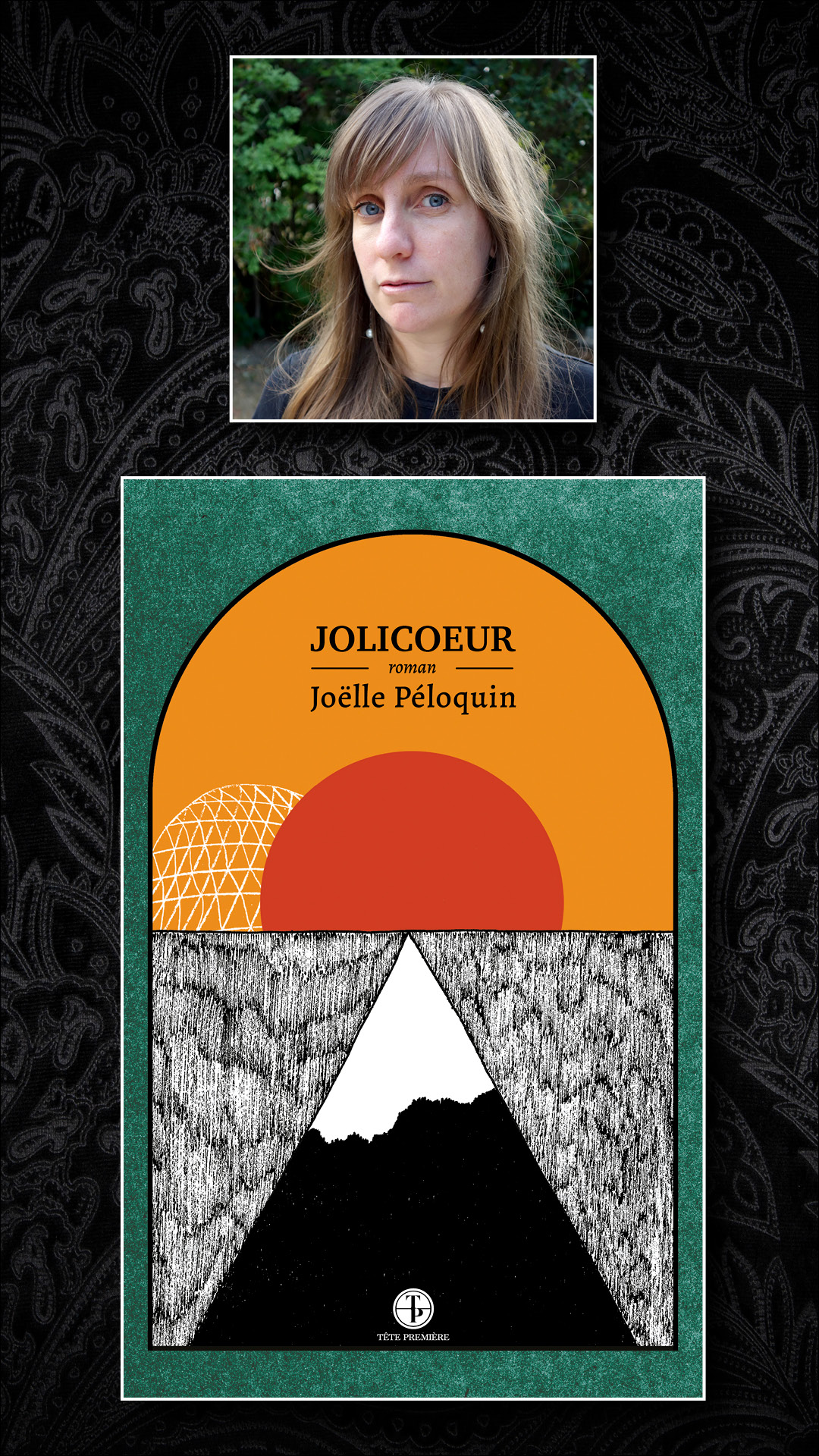 Jury comments
"After the death of her husband, haunted by the memory of a Japanese woman she fell in love with at Expo 67, the protagonist returns to Japan to relive the ultimate love story. The author's limpid writing style, devoid of artifice, makes this novel a hymn to freedom from a resolutely feminist perspective, one that deconstructs received ideas about happiness, between past and present."
Photo credit: Joëlle Péloquin
Quand je ne dis rien je pense encore, by Camille Readman Prud'homme, L'Oie de Cravan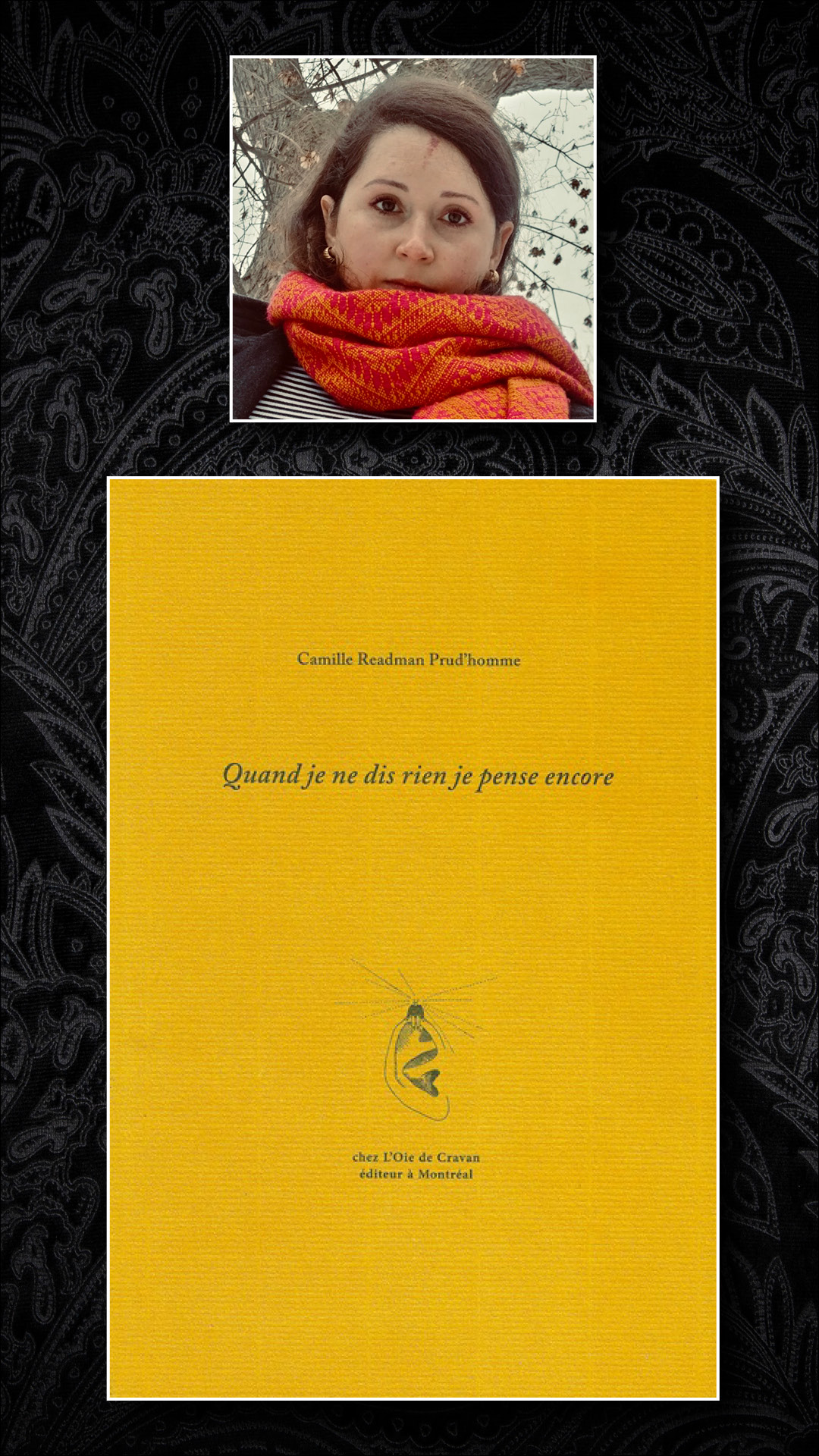 Jury comments
"This troubling collection, with profound accents on the subject of silence and the unspoken words that inhabit us, is characterized by the author's concise, intimate and precise writing, which draws on both poetic and philosophical registers. Integrity and empathy are at the heart of this internal monologue, which does not hesitate to resort to anecdotes to immerse the reader in a profound reflection that inevitably veers into the universal."
Photo credit: Sylvie Readman
Quiet Night Think, by Gillian Sze, ECW Press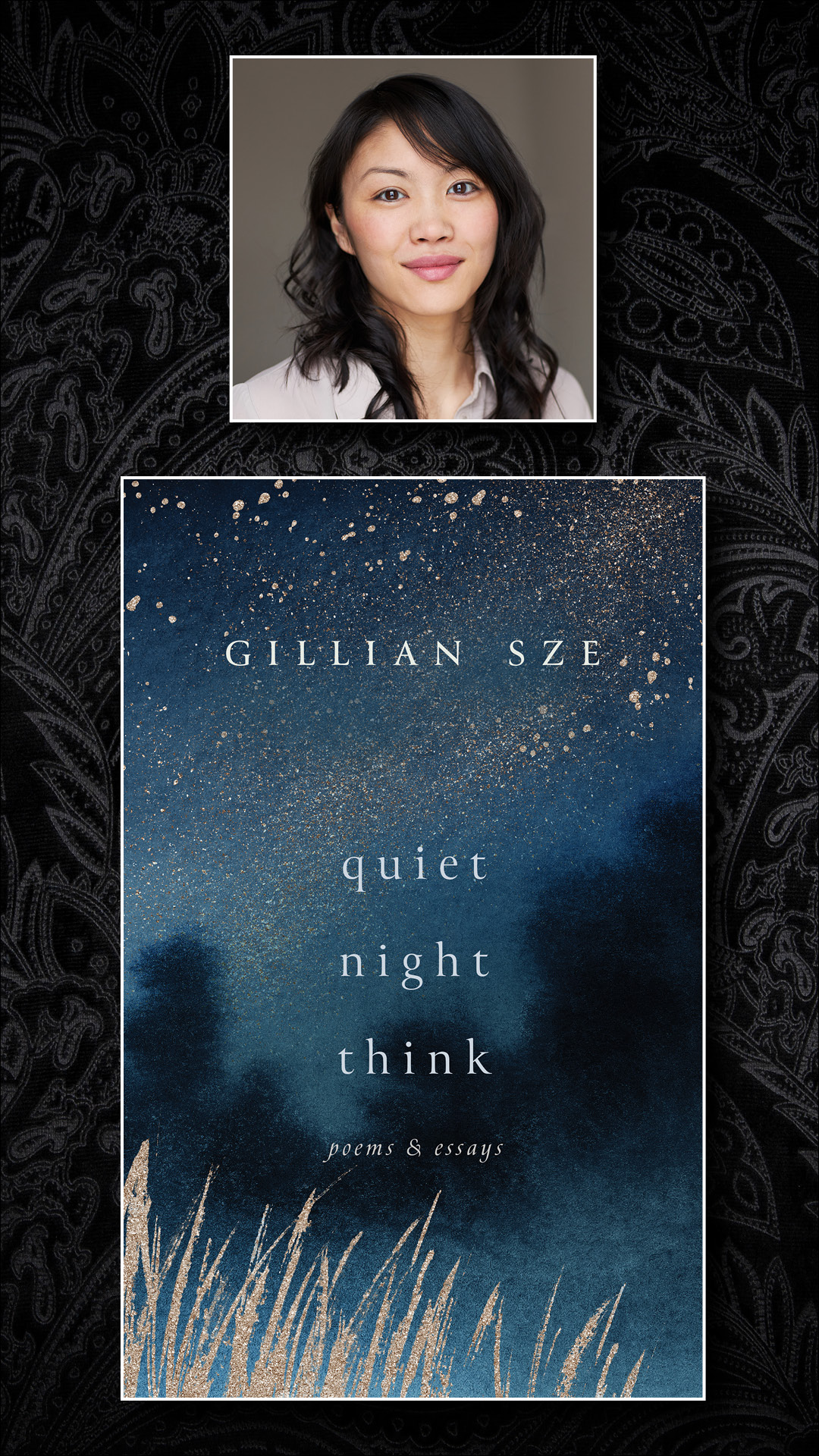 Jury comments
"Straddling the line between prose and verse, essay and autobiography, the author looks at the creative process, maternity, and her relationship with Chinese culture. Entering into a constant dialogue with an 8th century Chinese poem, the mother and writer invites us to reflect upon two realities that are sometimes difficult to reconcile. Her expansive, generous writing leads readers to question the origins that shape our existence."

Reserve
Photo credit: Nadia Zheng
Jury
The jury for the Grand Prix du livre de Montréal is broadly representative of the different sectors of the industry as well as contemporary Montréal literary and intellectual currents.
Poet and novelist Carole David spent her career teaching literature at the college level. She now dedicates herself full-time to writing. In 2019, Ms. David received the Grand Prix du livre de Montréal for her poetry collection titled "Comment nous sommes nés", published by Éditions Les Herbes rouges.
Photo credit: Katya Konioukhova
Marie-Célie Agnant has published poetry, novels, short stories and books for young readers. She received the Prix Alain-Grandbois, awarded by the Académie des lettres du Québec, for "Femmes des Terres brûlées", her third collection of poems, published by Éditions de La Pleine Lune.
Photo credit: Alain Lefort
Literary translator and researcher Arianne Des Rochers teaches translation at the Université de Moncton. She also provides editing and editorial support services in Montréal's literary community.
Photo credit: Annie France Noël
Ayavi Lake grew up in Dakar and went on to study in Paris, where she published a pair of works before moving, again, to Québec, where she now teaches at the college level. All these places have informed her writing. Her 2019 début novel, "Le Marabout", published by VLB éditeur, earned the Prix Horizons imaginaires 2020. The book is now being adapted for the screen.
Photo credit: Mélanie Crête
Author and multidisciplinary artist Émilie Monnet was born into an Anishinaabe-Algonquin and French family. Her artistic approach is deeply rooted in her aboriginal origins. She founded Productions Onishka ("réveille-toi") to foster closer ties between artists from different First Nations communities.
Photo credit: Christian Blais
Montréal bookstore owner Billy Robinson is also an author, columnist and host. In 2022, he was awarded the Prix d'Excellence by the Association des libraires du Québec in recognition of his contribution to the community and his profession.
Photo credit: Dominic Trudeau
Quick search