Projet Aqueduc de l'Ouest : Building drinking water mains
Last updated September 7, 2022
Reading time: 2 min
The city is building water mains to improve and secure drinking water supply to the western part of the island of Montréal. This project will be carried out over a 10-year period.
A major project with multiple sites
A total of 23 km of water mains will be built. Some 20 construction sites will be opened in the following boroughs and neighbouring municipalities :
Côte-des-Neiges—Notre-Dame-de-Grâce
Lachine
LaSalle
Dorval
Montréal-Ouest
Pointe-Claire
When?
November 2021 through the end of 2030
What?
Open trench and trenchless drinking water main construction :
Open trench method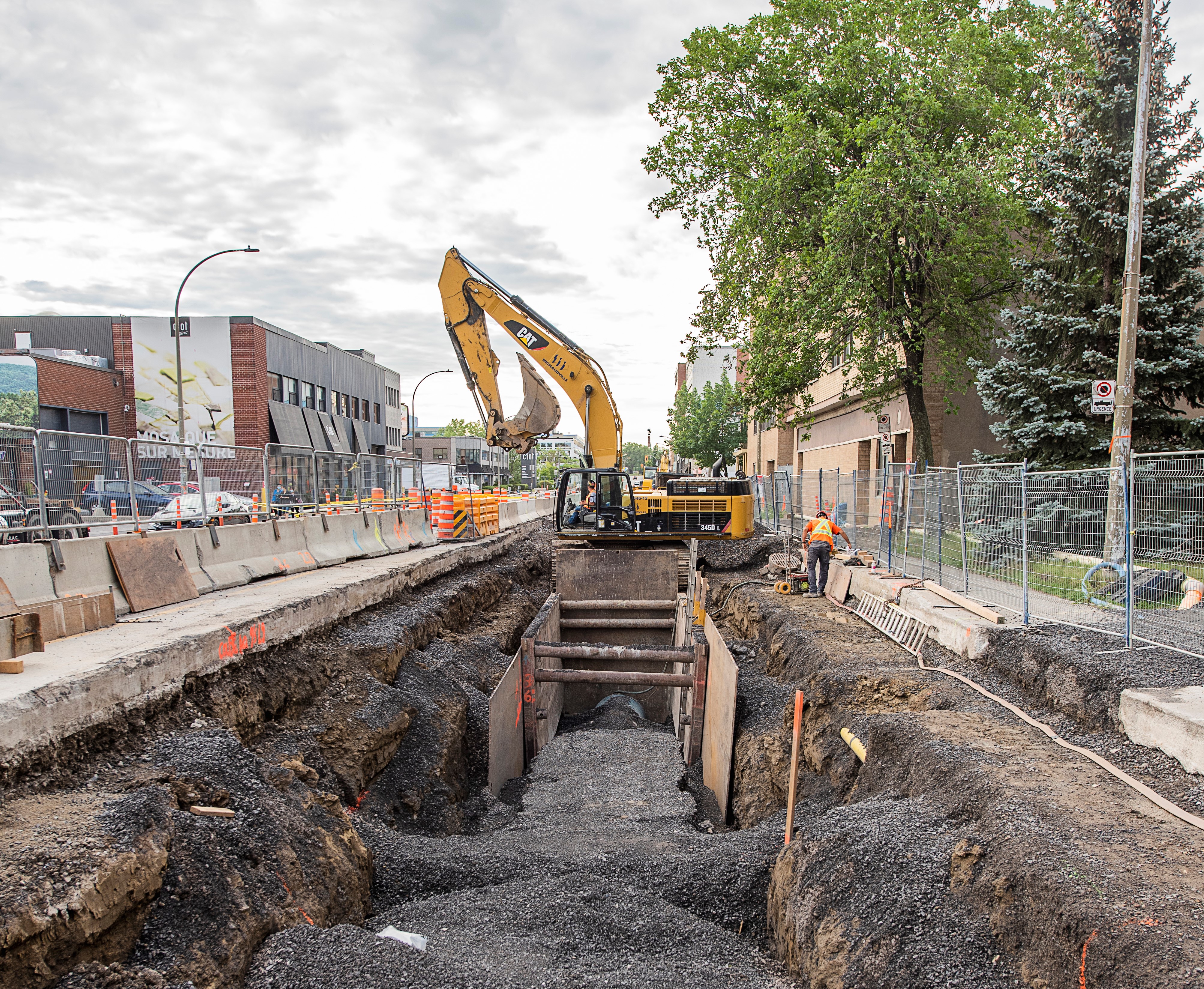 Method which requires excavation of part of the street to dig a trench where the main will be installed. After the work is complete, the street is rebuilt.
Trenchless methods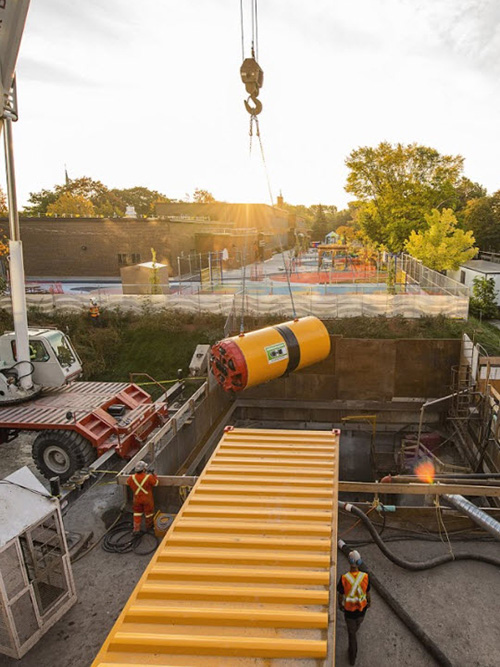 Methods which does not require complete excavation of the street. There are a number of trenchless methods, and the choice of technique is made according to the diameter of the main being installed as well as ground conditions on the site. Once a method is chosen, access shafts must be dug in order for the work to be performed. Here is an example of a trenchless method: the microtunnelling machine.
Why?
People are turning to best environmental practices as they look to reduce their drinking water consumption. Using devices that control water flow in toilets and showers is just one example. As the expected consumption of drinking water decreases, the city is reconfiguring its waterworks system that transports water to the western part of the island. The work will reduce production costs while adequately meeting future consumer demand.
Ensuring supply
Optimizing the waterworks system means transferring production from the Lachine and Dorval plants to the Des Baillets, Atwater and Pointe-Claire plants. Beginning in 2030, the populations of Lachine and Dorval will be served by the Atwater-Des Baillets and Pointe-Claire waterworks systems. The plants for these systems produce enough drinking water to continuously supply these areas of the West Island and ensure a supply for fire safety needs.
As the Lachine and Dorval plants require major maintenance work, money will be invested to ensure these facilities continue to run smoothly until production is transferred.
Construction progress and impacts on everyday lif
The city has put forth solutions to mitigate the impacts of construction on your everyday life.
For more information about the progress of the West Island waterworks projects and how it may impact your travels, see the Info-Travaux map.