10 reading suggestions for Black History Month
Last updated February 25, 2021
Reading time: 2 min
Black History Month is celebrating its 30th anniversary this year. Want to broaden your horizons? Here are 10 books to help you learn more about the theme.
From novels to essays and children's books, there is something for everyone.
Americanah, by Chimamanda Ngozi Adichie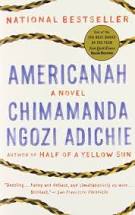 This inspirational book recounts Ifemelu's journey from Nigeria to the United States. A young woman makes the courageous choice to leave her home country to pursue her university studies in Philadelphia, where she tries to carve out a place for herself despite the racism and discrimination she faces.
Alfred A. Knopf, 2013
Policing Black Lives: State Violence in Canada from Slavery to the Present, by Robyn Maynard
This book introduces readers to a little-known subject: Slavery in Canada. In addition to shedding light on the repression of Black women and men, it discusses systemic racism and the challenges faced by Aboriginal people, undocumented migrants and refugees.
Fernwood Publishing, 2017
The Book of Negroes, by Lawrence Hill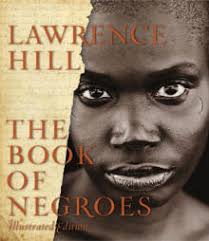 Inspired by true facts, this novel lifts the veil on a period in our history that few people know much about: the arrival of thousands of Black American Loyalists in Nova Scotia after the United States became independent. Follow Aminata's odyssey that will take her back to Africa, alongside 1,200 former slaves.
Harper Collins, 2007
11 brefs essais contre le racisme, edited by Amel Zaazaa and Christian Nadeau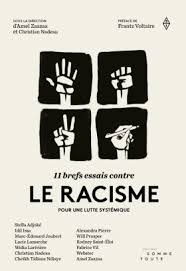 This book presents 11 essays written by people who fight against racism in Québec and who seek to raise collective awareness (in French).
Éditions Somme toute, 2019
La femme cent couleurs, by Lorrie Jean-Louis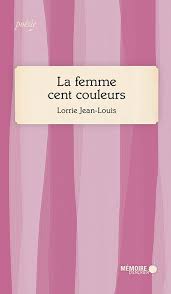 Through this collection of feminist poetry, the author gently addresses very current topics such as cultural and gender identities (in French).
Éditions Mémoire d'encrier, 2020
Moi, Tituba sorcière, by Maryse Condé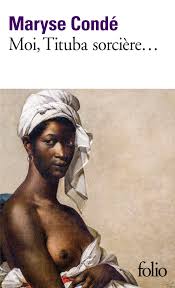 This novel approaches the theme of slavery by describing the path of the main character Abena (in French).
Éditions Gallimard, 2019
The Nickel boys, by Colson Whitehead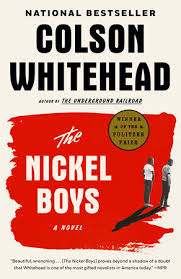 A Pulitzer Prize-winning novel about the tragic destiny of young African-American Elwood Curtis in the context of the struggle against segregation and racial discrimination in the United States.
Doubleday, 2019
Sur Fanon, edited by Bernard Magnier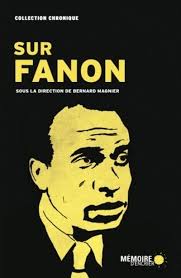 Writers and artists from around the world describe how the author Frantz Fanon, a leading figure of anti-colonialism, shaped their writing and life path (in French).
Éditions Mémoire d'encrier, 2016
Rosa Parks, by Lisbeth Kaiser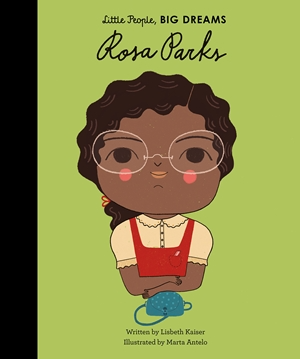 This children's book traces the life journey of Rosa Parks, an emblematic figure in civil rights in the United States. An introduction to the theme of racial equality that the whole family can read together.
Frances Lincoln Children's Books, 2017
Akata witch, by Nnedi Okorafor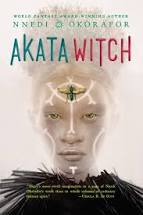 This novel for young people centres around Sunny Nwazue, Nigerian by blood, American by birth and albino in skin tone. Sunny possesses special powers and bears the heavy responsibility of saving the world.
Penguin Random House, 2011
Reserve
Contact your librarian to discover other memorable works in digital or paper format.
Read the Black History Month program to find out about the activities organized by the library network.
Tags
Are you sure you want to leave this page?
This page is not available in English. You will be redirected to the English home page.
Emergency measures
COVID-19
Montréal is at the maximum alert level. Curfew in force from 8 p.m. to 5 a.m.