A new park near you
Last updated June 22, 2021
Reading time: 2 min
Enjoy a new community park in CDN-NDG! The former NDG YMCA park is now accessible to everyone.
In December 2020, the borough of Côte-des-Neiges–Notre-Dame-de-Grâce acquired the green space that belonged to the Notre-Dame-de-Grâce YMCA. This space is bounded by Avenue de Hampton, Avenue Royal, Rue de Terrebonne and Avenue Monkland.
In the spring of 2021, the borough undertook the necessary development work to make this new community park accessible to everyone in the neighbourhood.
Among other things, the borough:
Placed the Food Depot garden containers

Removed the park fence

Added a fence between the park and the YMCA

Installed park furniture
Come join us at the park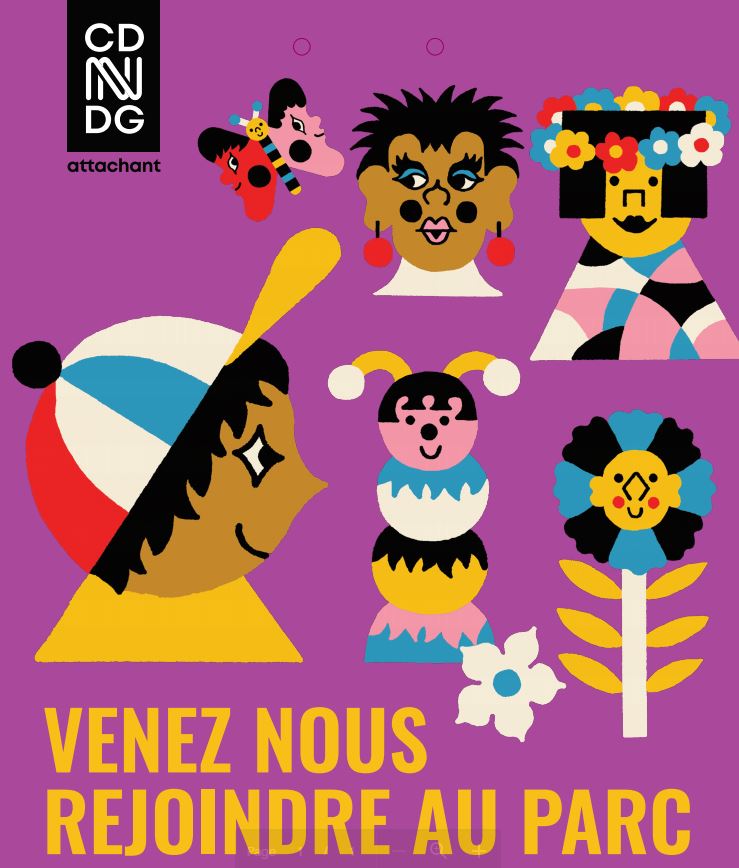 In June, public consultation days will be held in the park to gather ideas and learn about local residents' visions for this green space. Over the next few years, a new park, inspired by residents' suggestions, will evolve.
Public consultations periods will be held
Thursday 17, from 4 p.m. - 7 p.m.

Saturday 19, from 1 p.m. - 4 p.m.

Monday 21, from 4 p.m. - 7 p.m. - POSTPONED TUESDAY 22, FROM 4 p.m. - 7 p.m.
In case of rain, the consultation period will be postponed to the next day.
The information will also be available on our Facebook page.
What to know about the new park
What is a community park?
A community park is accessible within walking distance, meaning within a radius of about 800 metres.

It meets local needs and is equipped with equipment for play and relaxation.

Unlike a municipal park, which is equipped with specialized and versatile equipment, a community park must offer specific playground space primarily for early childhood (0-5 years).
What will happen to the gardens?
As in previous years, the YMCA will continue to provide water for the community garden as well as for the collective garden.

The borough supports urban agriculture and there are no plans to remove the community gardens from the park.

The collective gardens are currently in wheeled containers. Depending on the permanent plans for the new park, the collective gardens could be moved.
What will the survey be used for?
The suggestions received will be taken into account when the borough plans the permanent development of the new park.

The borough will try to respond as best as possible to residents' requests while respecting the vocation of a community park.

The borough finds it important to consult with residents on projects like this, since they are the primary beneficiaries.

A similar survey was also conducted last fall for the new park in the Westbury area.