Transportation Electrification Strategy 2021-2023: Toward Sustainable Mobility
Last updated August 23, 2023
Reading time: 2 min
Montréal wants to increase and diversify the supply of electric transportation by developing more sustainable, affordable and accessible mobility options. The Transportation Electrification Strategy will help the city achieve this goal.
By working with civil society and business, Montréal intends to:
Shift as many trips as possible to public transit and shared modes of transportation
Improve the energy performance and efficiency of the transportation system
Six key orientations
The new version of the Transportation Electrification Strategy highlights the diversity of the means deployed and the partnerships involved.
1. Focus on active and collective transport
Work in collaboration with the Société de transport de Montréal to ensure that 84 per cent of all trips are on electric vehicles, including buses and the subway.
Enhance shared electric mobility services by adding 2,100 electric Bixi bikes and 250 electric taxis.
2. Make charging electric cars easier by:
Installing 600 new level 2 public charging stations and 60 public fast charging stations;
Proposing regulation that requires owners of all new residential buildings with parking areas to install basic electrical infrastructure to which charging stations can be connected.
3. Reduce the nuisance caused by freight transport by electrifying fleets in urban areas
Encourage the electrification of urban freight transportation so that 500,000 packages are delivered annually by electric modes.
Establish new urban logistics spaces to serve a larger territory and more boroughs.
4. Replace all of the city's end-of-life sub-compact vehicles with electric models. For other classes of vehicles, opt for electric models, where possible.
5. Prepare for the deployment of the first Low Emission Zone (LEZ) in Montréal. LEZs will be free of air and noise pollution caused by gasoline-powered vehicles.
6. Invest $13 million in direct support to propel the growth of Montréal businesses associated with sustainable mobility and the electromobility ecosystem.
Award of Excellence for Climate Action
The Transportation Association of Canada (TAC) recognizes the Ville de Montréal for its 2nd Transportation Electrification Strategy. The association recognizes the agility and openness of the strategy.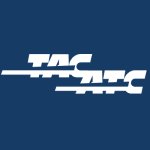 Quick search