Signage and traffic
Last updated May 13, 2021
There are regulations pertaining to parking, signage and speed limits in Montréal. Find out everything you need to know about parking and driving hassle-free in the city.
The purpose of the By-law concerning traffic and parking is to ensure fair sharing of public space. Various types of parking signs are specific to Montréal.
Les panneaux de stationnement
No stopping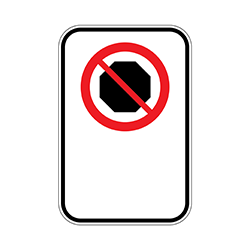 You may not stop or park your vehicle at this location.
Parking prohibited
Parking is prohibited at specific times. It's important to do what the sign says in terms of times, days and dates.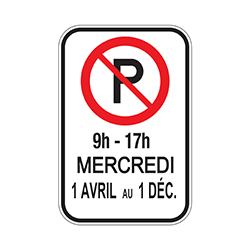 Parking reserved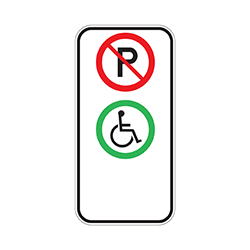 This parking area is reserved for persons with a disability.
Parking reserved
This parking area is reserved for holders of a residents-only parking permit.
Short-term parking authorized
Parking may be authorized at certain times for people who don't have a permit. It's important to follow indications on the signs.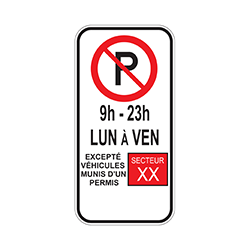 Parking reserved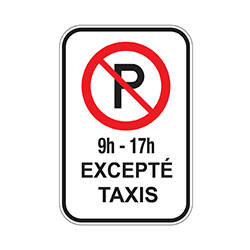 This parking area is reserved for taxis.
Reserved lane
This lane is reserved for buses and taxis at the times indicated on the sign. It is prohibited to stop or park your vehicle in the lane at those times.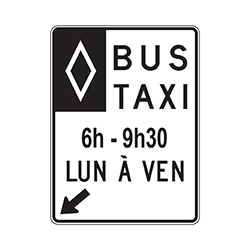 Interdiction de stationner
No parking during street maintenance
Parking is prohibited during certain days and times for road maintenance operations. Before parking your vehicle, please take note of all signage.
No parking during snow removal
Orange signs indicate that there is no parking due to snow removal operations, as do no-parking signs near work zones, special events or road maintenance operations.
Requesting information about signage
You can request information about street signage or scheduled road marking operations.
Speed limits
For safety reasons and to reduce the risk of death and serious injury, speed limits are gradually being reduced in all boroughs.
This reduction affects local residential streets, areas around parks, school zones and main thoroughfares. This is one of the actions of Vision Zéro's approach in Montréal.
Vision Zéro et limites de vitesse
La Ville s'engage en faveur de la sécurité de vos déplacements en adhérant au Plan Vision Zéro. L'objectif est de réduire à zéro le nombre de mort et de blessé grave sur les routes de Montréal d'ici 2040.
La réduction graduelle des limites de vitesse est l'une des mesures phares de ce plan d'action. Cette réduction vise les rues locales résidentielles, les abords de parcs, les zones scolaires et les artères de tous les arrondissements.
By-law
Information and services
will become your favourite borough.
Are you sure you want to leave this page?
This page is not available in English. You will be redirected to the English home page.