Signage and traffic
Last updated July 26, 2021
There are regulations pertaining to parking and traffic in Montréal. Find out everything you need to know about parking and driving hassle-free in the city.
The purpose of the By-law concerning traffic and parking is to ensure fair sharing of public space. Various types of parking signs are specific to Montréal.
Parking signs
No stopping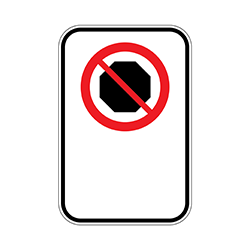 You may not stop or park your vehicle at this location.
Parking prohibited
Parking is prohibited at specific times. It's important to do what the sign says in terms of times, days and dates.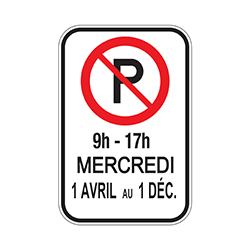 Parking reserved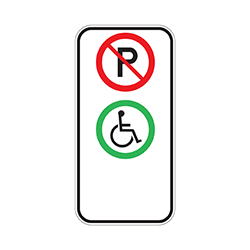 This parking area is reserved for persons with a disability.
Parking reserved
This parking area is reserved for holders of a residents-only parking permit.
Short-term parking authorized
Parking may be authorized at certain times for people who don't have a permit. It's important to follow indications on the signs.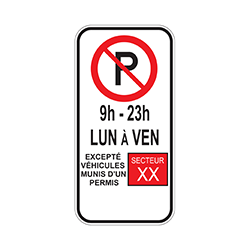 Parking reserved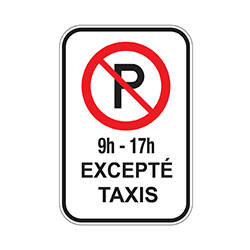 This parking area is reserved for taxis.
Reserved lane
This lane is reserved for buses and taxis at the times indicated on the sign. It is prohibited to stop or park your vehicle in the lane at those times.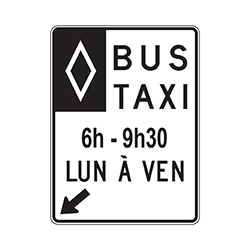 Parking prohibitions
You need to be especially careful about the parking regulations:
During street maintenance: parking is prohibited at certain times on certain days to allow the street cleaning truck to pass by and other maintenance works. The parking prohibition must be respected even if the cleaning truck is passed. Check the signs before parking your vehicle!

During snow removal: orange panels indicate how to park your vehicle in winter, especially during snow removal operations. These signs take priority, just like the orange signs installed nearby construction areas and during special events and road maintenance operations.
Vision Zero and speed limits
Montréal has committed to improving your safety when you move around in Montréal by subscribing to the Vision Zero Plan. The goal is to reduce the number of deaths and serious injuries on Montréal roads to zero by 2040.
Gradual reduction of speed limits is one of the key components of this action plan. These reductions will encompass local residential streets, areas surrounding parks, school zones and arteries in every borough.
Learn more about the topic